Weekends at Bearsville! Jazz Brunch every Sunday 11am-3pm at Bearsville Park and the iconic Bearsville Theater by the banks of the Sawkill Creek.
We do ask for a small cover charge. Too often, local musicians are paid poorly (or not at all and expected to work for tips). We are leading the fight to pay musicians a decent amount for their contributions.

Respect our Musicians and Keep Music Alive!
Live music from: Donna Trunzo, Steve Raleigh, & Jim Curtin 12:00 noon.
You may have seen Donna with A Jazz Ensemble gigging at local restaurants, or perhaps you saw her somewhere playing solo – guitar and voice – or perhaps you caught her with her husband, Guy, on harmonica. You may have seen her someplace where she was invited to join a jazz ensemble to sing a song or two. Wherever you might have seen her, you would have seen that her song interpretations and soulful voice evoke strong emotions from her audiences. So, if you decide to come hear A Jazz Ensemble with Donna Trunzo, you can expect a sophisticated show. You will hear interpretations of songs from the Great American Songbook and discover her love for the jazz greats including Armstrong, Monk, Ellington, Parker, Coltrane, Holiday, Fitzgerald, Torme – just to name a few.
Enjoy…
– Live Jazz Music, with different acts each week
– Delicious Jazz Brunch
– Craft Beers, Summer Spritzers, Fresh Lemonade and more
– Theater Tours
Ticket prices:
Adults: $10
Children: $5 (under 15)
Family Ticket: $25 (2 adults and 2 children).
Accessible Facility and COVID protocols in place.
We at Bearsville Theater are concerned about safety and have been closely watching the spread of the Delta variant of Covid. We strongly urge everyone to become vaccinated if they have not already done so. And once again, we must ask guests to wear their masks at all times when inside the theater and not seated, eating or drinking. We relay live music outside into our Parkland area, where there is ample seating, should you prefer to listen to the music maskless.
We will continue with our current indoor testing policy, which now applies to EVERY event. We ask for proof of full vaccination and ID prior to entry.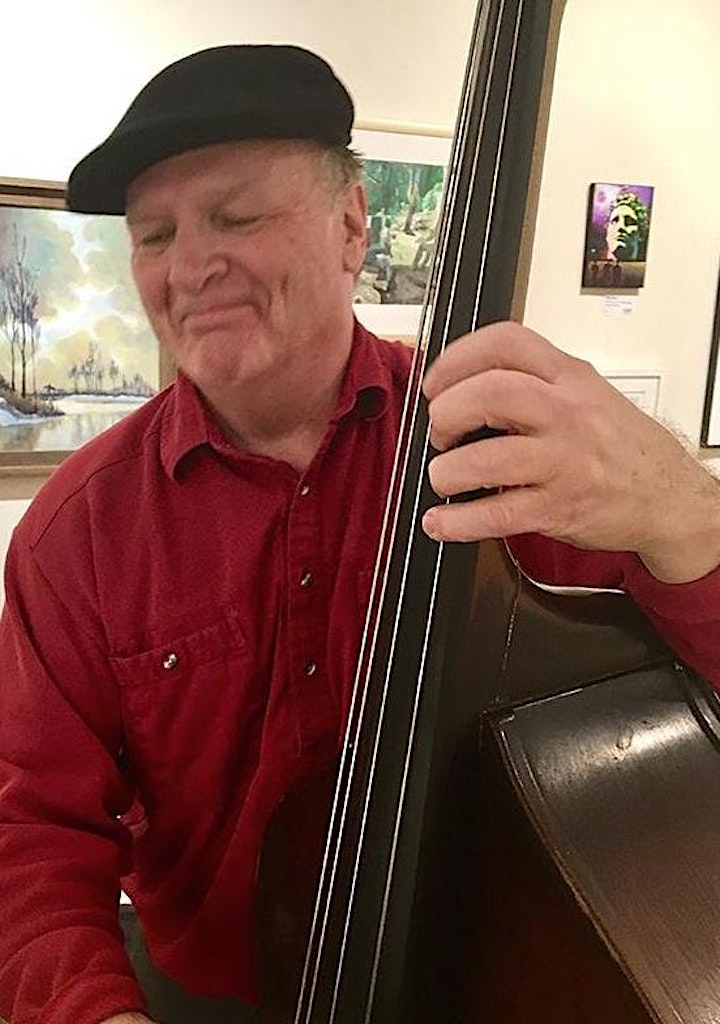 Jim Curtin is one of the most sought after bass players in the Hudson Valley because of his outstanding musicianship and his ability to blend with whatever musical atmosphere he is engaged in. In California, he propelled the rhythm section of the Stamford Jazz Workshops and played gigs with the bandmates of Chick Corea, Cleo Lane, and Whitney Houston. Moving East, Jim joined the band "Orleans" and concertized with them for three years. He has played concerts and festivals with the Gabriel Butterfield Blues Band, at times led by such luminaries as Jimmy Vivino and Kal David. His deep love of jazz has led to collaborations with many fine Hudson Valley musicians, Joe Beck, Betty MacDonald and Hue Brody to name a few.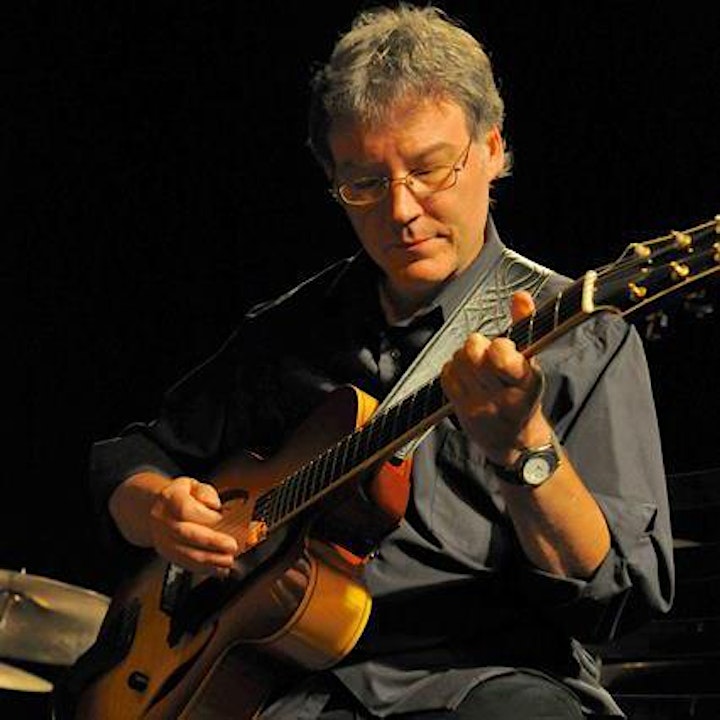 Steve Raleigh, guitarist, composer, arranger, producer, and educator, makes his home in New York's Hudson Valley where he teaches music at his home studio in New Paltz, NY, as an adjunct music professor at Bard College, at SUNY New Paltz, and at SUNY Dutchess County. Throughout his career he has worked and toured with many groups including the Steve Raleigh trio, his quintet Inner Door, Judi Silvano, October Project, Evelyn Blakey, Nick Brignola, Darmond Meader (New York Voices), Clint Holmes, Pete Levin, Ira Coleman, Adam Nussbaum, and Tony Martin, as well as opening for Chuck Mangione, and Tommy James to name a few. Steve has been credited as assistant producer on two CD releases on the Evidence record label which featured Pharaoh Sanders and Sam Rivers, and produced numerous records including 2 Charles Lyonhart CD's on his own LWR Productions label. Steve has also had one of his solo guitar arrangements published in Just Jazz Guitar Magazine (Feb 2001), released his third solo CD Collage in 2001, released his 4th with his Jazz Quartet "inner Door" in 2003, a collection of 7 original compositions, the holiday CD "A Christmas Present" in 2005, and a live CD with his band The Llama Dollies in 2007. Steve is also an endorser of D'Addario strings and accessories.